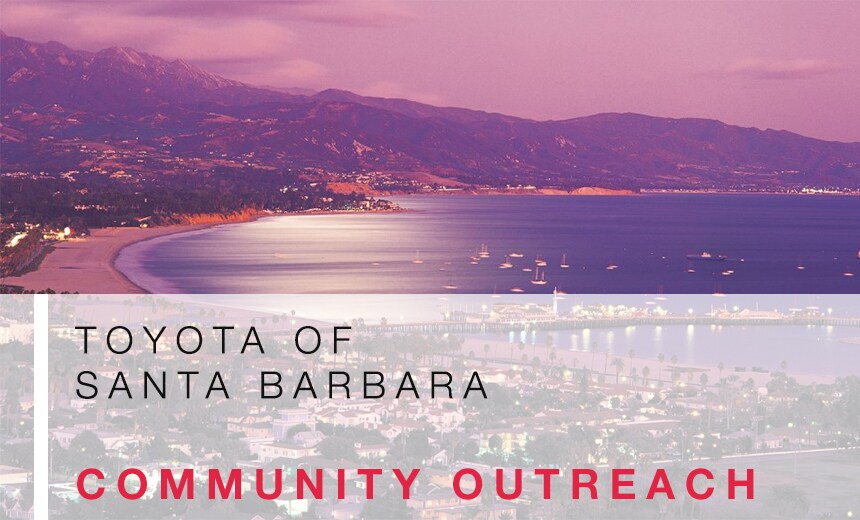 Toyota of Santa Barbara Community Outreach
Here at Toyota of Santa Barbara, giving back to the community that supports our business is of the utmost importance to us. That's why we try to get involved with local charities and organizations as often as possible. Throughout the time that our Toyota dealership in Goleta, CA, has served the Santa Barbara region, we've supported a variety of groups and events, ranging from school sports teams and golf tournaments to animal rescue organizations and the local Chamber of Commerce. Learn more about the various ways we get involved in the community and consider contacting us to collaborate on an upcoming event!
Toyota of Santa Barbara is a member of the Goleta Valley Chamber of Commerce. This organization strives to improve and maintain the quality of life in our town so that businesses, visitors and residents can stay inspired and thriving for years to come. We're also deeply involved with the Santa Barbara Zoo, as the Gold Coast Toyota Dealers Association has partnered with this haven of wildlife for Wild 4Conservation. This initiative is meant to reinforce the preservation of locally endangered species while educating members of the community about the importance of protecting our flora and fauna. Our dealership has also provided financial support for a variety of nearby schools including Kellogg Elementary School, Adelante Charter School and Santa Barbara High School. Other organizations and events we've been participated in include:
Nite Life Car Club
Santa Barbara Mariachi Festival
Visit Toyota of Santa Barbara to see firsthand how we prioritize our customers' needs and satisfaction above all else. Ask us about our involvement in the community to find out about all the events, organizations and charities we work with!