Regular maintenance is essential to obtaining the highest level of performance, safety and reliability from your Toyota. It can also increase your vehicle's resale value. Along with other important information related to vehicle service, you'll find factory-recommended maintenance guidelines.
In addition to scheduled maintenance, your vehicle requires ongoing general maintenance such as fluid checks and visual inspections. These procedures are explained in the "Vehicle Maintenance and Care" section of the Owner's Manual. Be sure to perform these procedures regularly to ensure the most trouble-free operation of your vehicle.
The Service Department at Toyota of Santa Barbara takes great pride in providing exceptional service and value at every Toyota scheduled service interval.
Click on the Toyota model to view the Toyota recommended, scheduled maintenance performed at every 5,000 miles or 6–months, 15,000 miles or 18–months, and 30,000 miles or 36–months mile intervals.
---
---
SUVs, Minivan, & Crossover
---
Hybrids
---
Trucks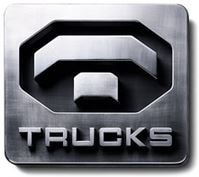 Toyota Trucks