Toyota of Santa Barbara Yelp reviews hidden from you!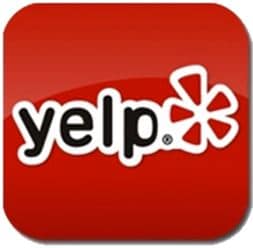 We want to make sure you see the reviews that yelp is hiding from you. There are yelp reviews for Toyota of Santa Barbara that were filtered by yelp and therefore not accounted for in our overall dealership rating. We have over 150 valid 4 and 5 star reviews from satisfied Toyota of Santa Barbara customers that we would like to share with you.


Read the Reviews -

48 5-Star Reviews filtered

in

2016!!
Yelp

says many of our customer's reviews are

"not currently recommended"

. Why?! Here are just a few...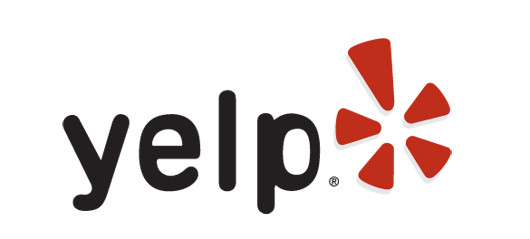 April 30, 2017

Max M.
Santa Barbara, CA
Today was my dream car day! Thank you Juan and Tom! What a team. It is alway so stressful buying a car especially when you are on a budget! I went in to Toyota with a determination of what I wanted and needed. These two men plus the rest of the Toyota team made it happen. With of course the normal back and forth they met me in the middle. But that is of course the whole process of car buying. But they did it with elegance and professionalism. Amazing customer service! Juan sat in my brand new 4Runner and explained every detail I needed to know on how to work my dream car! Thank you Toyota of Santa Barbara for taking such great care of me!
---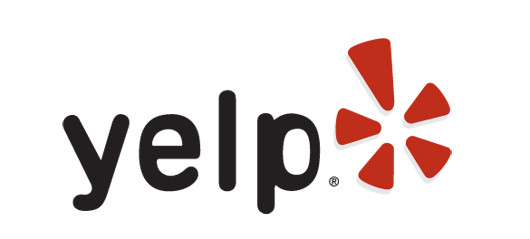 February 15, 2017

Jenna D.
Carpinteria, CA
I had an absolutely amazing experience with this dealership! At the time I went in, I had a complex car issue that also had to do with a warranty. I was on the boarder of the warranty milage, and after getting a "no" from the warranty department at headquarters, I was left feeling frustrated and upset. However, given the seriousness of my problem for my car, I spoke to the the General Manger and the Service manager and they took me in and allowed the part to be fixed at no cost to me. During the repair process, they treated me very nicely, getting me a high class vehicle for the week to rent for free, as well as repairing multiple other problems my car had for free. They definitely made me want to go back, due to how nice, friendly, and diligently they treated my problem.
---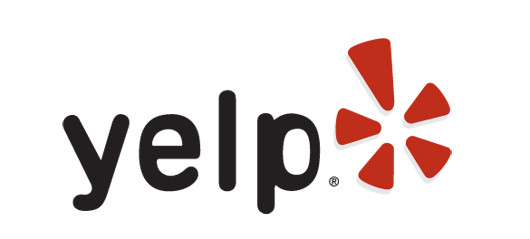 February 5, 2017

Priscilla W.
San Luis Obispo, CA
What a great experience! I was looking for a used Honda Fit to replace my current car, and saw that this Toyota dealership had one listed on Auto Trader for a fair price. After sending a message letting them know I was interested, I received an email back within minutes from one of their product specialists, Ana. Ana was able to help me schedule an appointment to come in within a couple days as I live an hour and a half away. They did not require a deposit to hold the car. When I arrived, I was greeted by the sight of friendly employees who all seemed happy to be there. Ana let me test drive the vehicle and did not put on too much pressure to buy. When I decided to make the purchase, she and her coworkers walked me through all the steps. It was very easy!

The office/showroom looked clean, and I saw there was a nice waiting room for the service area. As a bonus, they also had movie theater popcorn that customers could help themselves to :-)
All in all, a very pleasant experience. Next time I need to purchase another car, I would not hesitate to contact them again.

---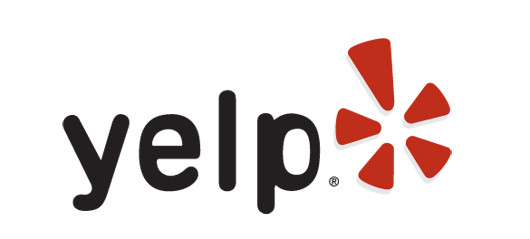 February 4, 2017

Annette W.
Westchester / LAX, Los Angeles, CA
This is for the sales department!

We have purchased 2 vehicles from Toyota of Santa Barbara. One in November 2016 and one today (February 2017). We had a truly amazing experience both times from start to finish! Tonight, Alex was our salesman. He was knowledgeable, friendly and extremely personable. We never felt like he was out to close the deal as fast as he could, we only felt that he really wanted to help us. He was very genuine which isn't something you always see with sale people these days. We also had a great experience with Wes (management) and Bree (finance). The dealership has this family owned quality that you don't see often car dealerships these days. The were extremely professional but also very pleasant and caring. Thankfully we bought Toyota's so we won't need to see the sales department anytime soon, but when we do, we will certainly be going back to this dealership. Thanks Toyota of Santa Barbara!
---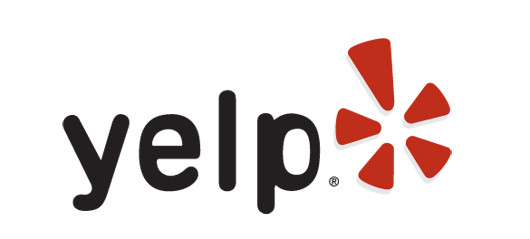 January 11, 2017

Maya R.
Santa Barbara, CA
If you have to buy a new car- a daunting task to most- I highly recommend specifically asking to work with Freddy Barajas as your sales consultant- he went above & beyond to help our family find the right car in a non- car salesmanny way- answered every question we had with patience and detailed information- friendly, sincere, also did not keep us there longer than needed- even came in on his day off to thoroughly explain every working detail of our new car to us when it arrived, and pre-scheduled our first routine maintenance appointment for us after walking us through the process ahead of time so we already felt comfortable knowing what to expect when we returned. Buying a car with elderly parents can be challenging, Freddy made the whole experience an enjoyable one!
---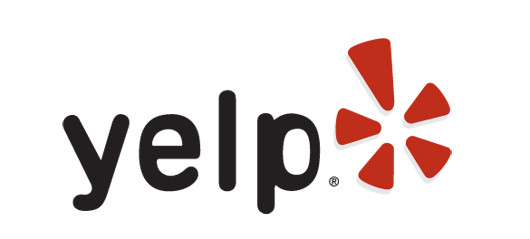 January 11, 2017

Maya R.
Santa Barbara, CA
I just wanted to let ya'all know if you are looking for a great car at a fair price go to Toyota! Ask for "Dakota" he was very polite, knowledgeable and had integrity. He made it easy and I will continue to refer him to friends and family. He knows his stuff! Great guy!
---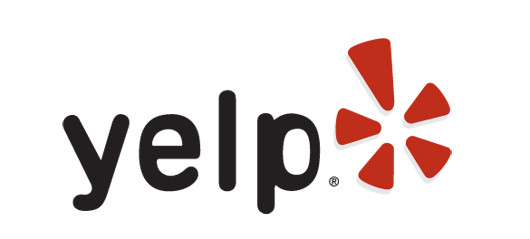 November 18, 2016

Stephanie S.
Carpinteria, CA
The service department is great! Matt got my car is for an alignment and then told me my serpentine belt needed to be replaced. The last time I got my car checked out, they mentioned the belt would need to be replaced soon, so it wasn't a surprise. They were able to rush the service and have new out of there at the original estimated time. They even had a shuttle take me to Starbucks! What more could you ask for??
---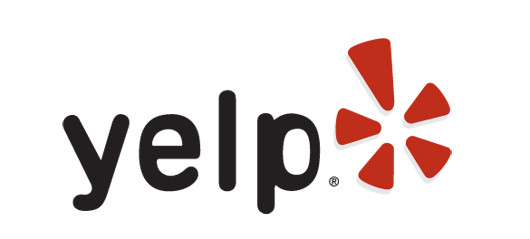 November 15, 2016

Valori F.
Santa Barbara, CA
Great group of people in the sales department at Toyota of Santa Barbara. Frank, Dakota, John and Brie were actually fun to work with. The most pleasant car purchasing experience I've ever had. They were each kind, thoughtful, friendly and low pressure. I would highly recommend them.
---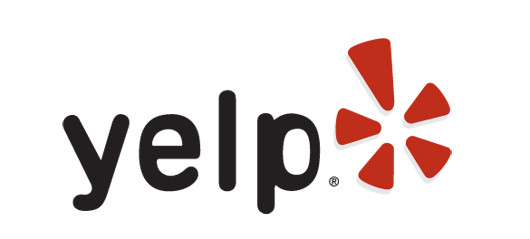 October 29, 2016

Ben F.
Santa Barbara, CA
Came here for an oil change for my grandparents 09 Toyota Venza. Was greeted immediately and was taken care of within minutes. Within an hour, the car was done and ready to go. Matt did an excellent job and made sure that the time frame set for the car was met. Highly recommend to anyone needing services done to your car/truck.
---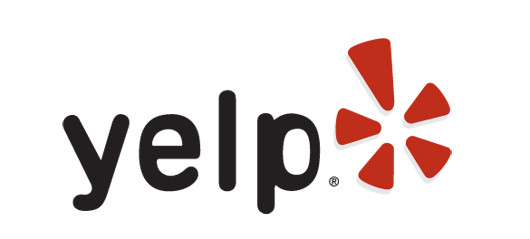 October 24, 2016

Guy G.
Santa Barbara, CA
Great service! great teamwork. purchased 4 new tires and did an oil change. It was done quick and professionally. They are extremely busy and it was challenging to get an appointment but was worth the wait.
---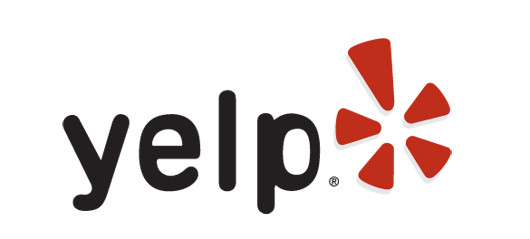 September 16, 2016

Diana B.
Santa Barbara, CA
Just had our 2015 Sienna services at the Toyota dealership in Goleta, Ca. For its 15,000 maintenance. As always Toyota was quick and reliable. They even let me drop off my car early and had it done in plenty of time (earlier than expected). Very friendly service department, thanks.
---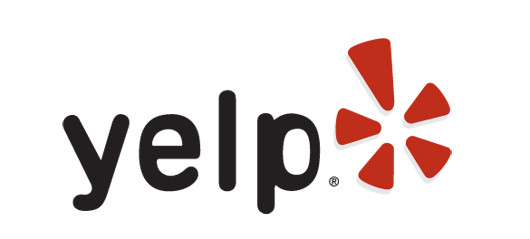 August 27, 2016

Stephanie G.
Santa Barbara, CA
Even though I haven't bought a car here I was able to get the advice and support I needed after I had a horrible experience at another dealership. John Carlisle the sales manager, took the time to review the deal I was given there and told me how I should go about getting some money back and adjust the deal. It was hard for me to go back in the dealership and tell them how I was ripped off, and if it weren't for the guidance John gave me I would not have known how to demand the deal I deserved. Thank you!
---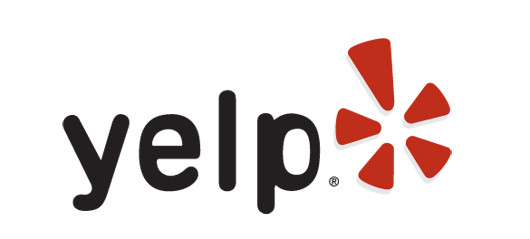 August 26, 2016

Skylar S.
Goleta, CA
I recently purchased my 2013 Toyota Prius Plug-in from Toyota of Santa Barbara. Adres Alverez greeted and showed me any and every car they had that might meet the criteria of car I was looking to purchase. He was very knowledgeable and answered all questions I had. I highly recommend stopping by Toyota of Santa Barbara, especially if you are in the market for a certified used car.
---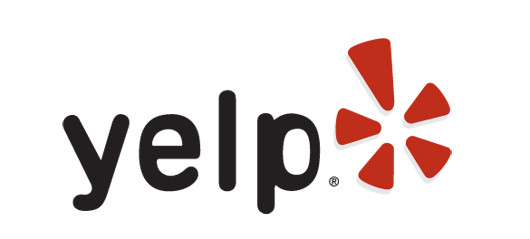 June 22, 2016

Ricardo B.
Goleta, CA
Excellent Customer Service. Immediate attention to a serious matter, demonstrated professional courtesy. Good customer satisfaction recovery. I give kudos to Mike and Kurt and Leonard for paying attention to customer retention issues. I recommend this dealership to everyone, as they are very helpful and address issues as they rise. Great staff.
---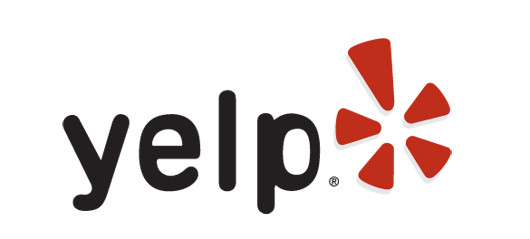 June 8, 2016

Sheila S.
San Francisco, CA
Great service department! Friendly and attentive. I liked working with Bonnie to get my Prius serviced--why aren't there more women in this field!?! She was a delight, and got my car in and out faster than I expected. Hooray to Toyota Santa Barbara for a highly professional and enjoyable experience. I'm proud to have your name on my license plates!
---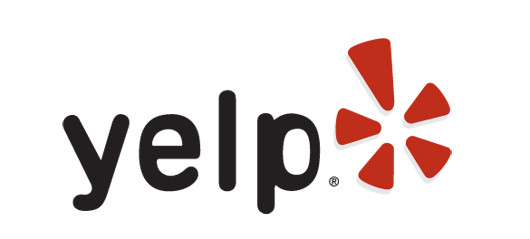 June 3, 2016

Natalie R.
Santa Barbara, CA
Toyota of Santa Barbara made my buying experience fun and easy. Conrad is an honest, down to earth guy. He made me feel appreciated and that he really cared about the rate I was given and the price. I would not have found a better deal anywhere in California. I have purchased a car from a very large car selling / buying company and was set up in a horrible rate and horrible car. I am so glad I chose to do business with Toyota of Santa Barbara. I 100% feel like I definitely made the right decision.
---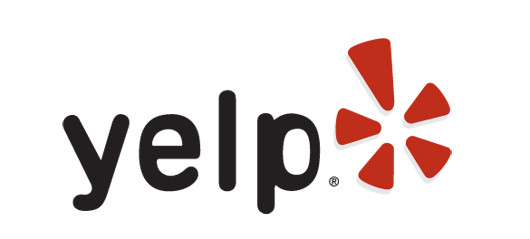 May 21, 2016

Sally B.
Carpinteria, CA
Toyota of SB has been great over the years. I bought a Highlander from Conrad and couldn't be happier. The few times I've had to take my car in for repairs, he gets it in and out without any hassles. The service there is always great and I will definitely go back for more.
---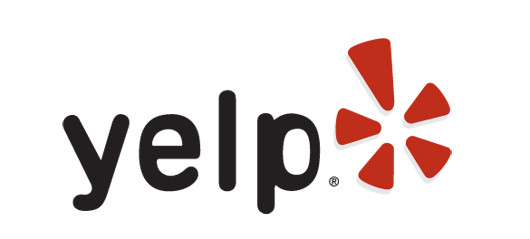 April 24, 2016

Tim S.
Santa Barbara, CA
So let me say that first off, I was not going to write this review until tomorrow which is exactly 2 weeks after I had purchased my 2014 Toyota Carolla LE. With that being said I'm glad I didn't because what this company has done is beyond what I could even describe as the absolute BEST customer service I have ever received. Not only did Leonard get me the best deal I could have ever expected (I have no credit history) but Derek Gibson, one of the product specialists for Toyota of Santa Barbara, has gone above his role and has helped me out like as if I was a friend. You see, my car was unlawfully towed from my residence due to a police officer over looking my temporary registration and just looking at the expired tags that were on the vehicle. Derek drove out to me, drove me to the police station, waited for the police to figure out that they had wrongfully towed my car and then gave me a ride to the tow truck yard to pick it up. Even though it Toyota of Santa Barbara did ABSOLUTELY nothing wrong, they still helped me to getting my car back and did so happily. I can't even begin to express how grateful I am to have purchased a car from them and trust me when I say that I will purchase from them again. If you want the best service in town then go to Toyota of Santa Barbara and they WILL make sure you leave happy regardless of it's off the lot or in a situation like mine. Thank you to Derek, Leonard, Wes and John for making me an extremely satisfied customer as well as a forever loyal one!
---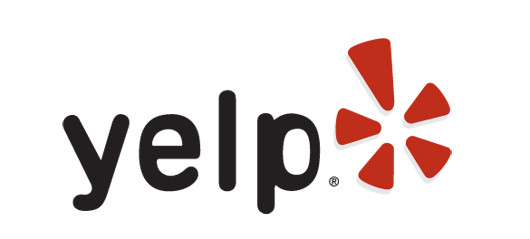 April 22, 2016

Jennifer M.
Goleta, CA
I have been coming to this Toyota dealership since I was 18 I am now 32 I Owen 2 trucks Tacoma and a tundra that have been reliable since day one. The help is wonderful Sam Ladd, Kristen Flannigan and Matt in service have been so helpful and understanding I would and have recommended this dealership too many people including my family so if you want Quality and honest service come here and ask for them. Thank you guys.
---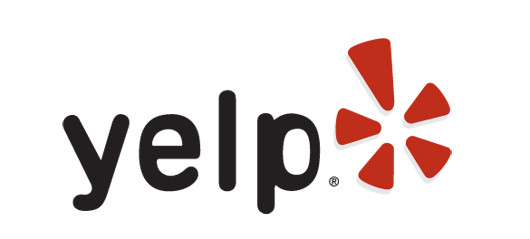 April 22, 2016

Sophia S.
Santa Barbara, CA
I come here every time for oil change on my tundra and it's always great service with reasonable prices! The staff is also very welcoming.
---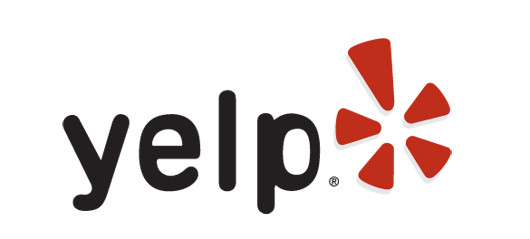 April 13, 2016

Steven Z.
Stockton, CA
Hai Le prevented me from installing wheel locks that would've risked my wheels being damaged, and I appreciate that very much. Friendly service throughout the process, would recommend.
---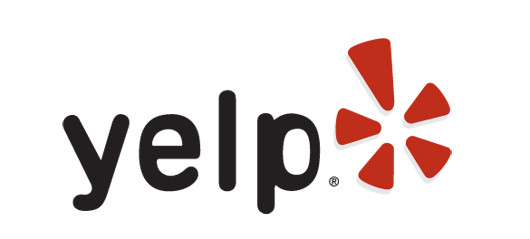 April 8, 2016

Keara M.
Santa Barbara, CA
On behalf of Hope Elementary School, we would like to thank Toyota of Santa Barbara for its tremendous contribution of $500 to our "Fun in the Sun Run 2016." This is the second year in a row that Toyota has been a Silver Sponsor and we are very grateful. Our event funds our school's art, physical education, and music specialists.
---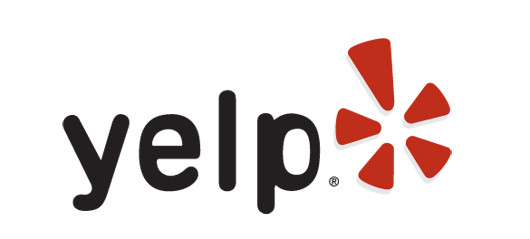 April 1, 2016

June L.
Goleta, CA
I would rate this place a 5 because of their prompt service and their Blue Team Service Advisor for being helpful of my needs. Also, their shuttle service is excellent. I would recommend this place to all my friends.
---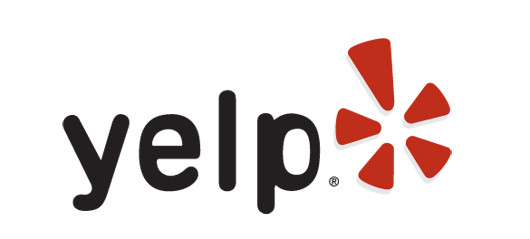 March 27, 2016

Caitlin M.
Goleta, CA
Toyota service is great- they take care of you car and get you to work and back.Recommend Hai-assistant department manager. Good service fast and easy. Prius a great car - the services keep it that way.
---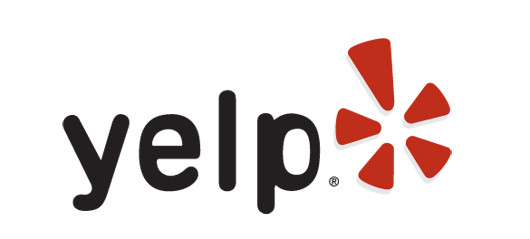 March 22, 2016

John L.
Santa Barbara, CA
Very helpful, and knowledgeable service techs. They finished service on my truck on time. Got dropped off and picked up at my home by the courtesy shuttle.
---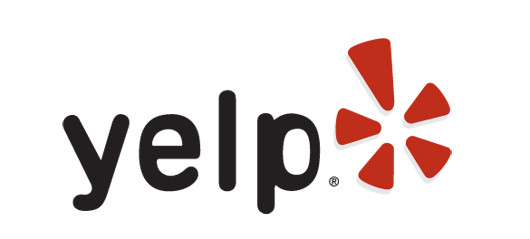 March 19, 2016

Jake U.
Santa Barbara, CA
Great service and the team worked with me well, only thing they lagged on was giving me a ride back home with their shuttle service. Customer service was good and Hai worked well with me to get all the services my truck needed done for a fair price!
---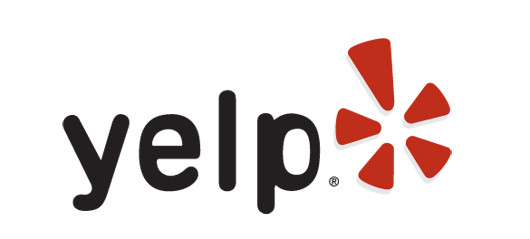 March 14, 2016

Mike H.
Los Olivos, CA
The Staff worked with me and gave me great service. Salesman Conrad Brooks was very good and made everything simple. I would recommend asking for him!
---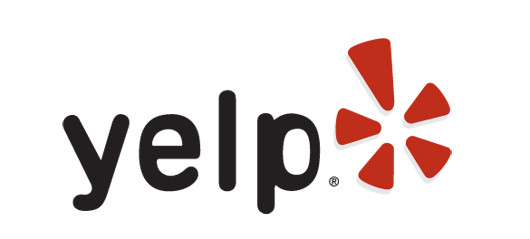 March 8, 2016

Andrew G.
Santa Barbara, CA
After a few days of driving my brand new 2016 Toyota Corolla I can safely say that I am completely satisfied. Frank Flores and his team did an excellent job in making sure that I was fully ready to et on the road even making sure to fill the tank! We were able to get a great price on the car and the process was quick and simple. Thank you very much Toyota of SB!
---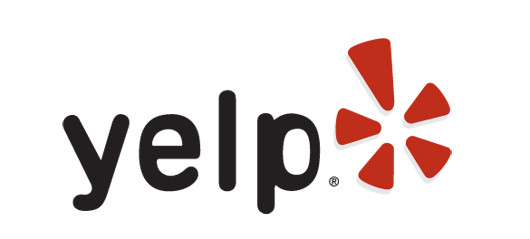 March 7, 2016

Diana B.
Santa Barbara, CA
I have always been intimidated to walk into a dealership and not feel as if I have been taken advantaged of. Manager, Frank F. made me feel very comfortable and all those past feelings never came up. Frank was very professional and very easy to talk too. He took the time to explain everything in detail (but in language I could understand) and I walked away leasing a 2016 Toyota Sienna that my family and I LOVE and that I can afford without breaking my bank. Once my lease is up I am happy and grateful to know that I can walk back into Toyota of SB and ask for Frank F. and know that I am going to receive great service and customer care that deserve. Thank your for making my experience a positive one through and through. We will be back!
---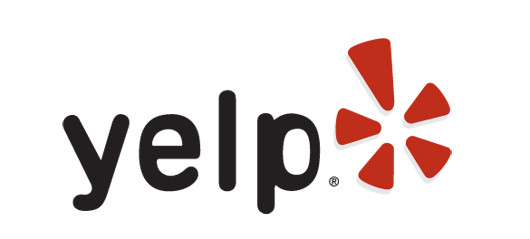 February 29, 2016

Brett H.
Santa Barbara, CA
First off, I am not one to normally write Yelp reviews. I felt compelled to let everyone know how amazing the service I received was. My catalytic converter on my truck went out and would not stop making rattling noises. Service director Kristy went out of her way to ensure my truck was repaired properly and in a timely fashion. I also worked with Brian in service and he kept in constant touch to update me on the current status. I was very impressed with the service I received. Thanks!!
---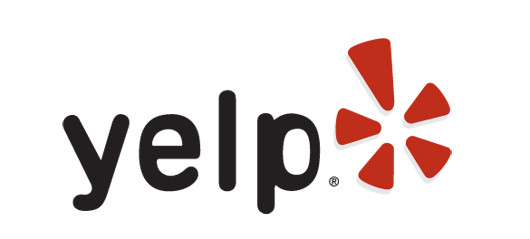 February 25, 2016

Genese I.
Lompoc, CA
We started out just bringing our daughter's Prius here for regular service, but have ended up bringing our Sienna and Camry as well. We live in Lompoc and were used to taking our other vehicles in for service there, but after a few bad experiences, we decided it is worth it to bring all three cars here for service.

We have dealt with Bryan, Danielle and Kristy in the service department. They are professional, friendly and attentive to detail. They have always had my car ready when they said they would. I think they are careful not to over promise something they cannot deliver. They are up front and honest about timing and price.

We feel secure that our vehicles are kept in the best condition possible, which is really important for us, especially for our daughter's Prius. She drives from Santa Barbara to Camarillo several times per week, and we want to feel that her car is safe.

At this point, we wouldn't take our vehicles anywhere else.
---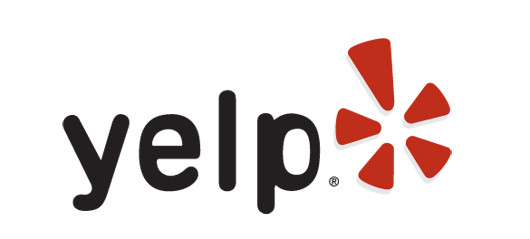 February 21, 2016

Dale T.
Santa Barbara, CA
I purchased a 2016 Tundra from Bri. She was extremely knowledgeable of the Toyota brand. She made me feel like I was a personal friend. I didn't feel pressured to buy or rushed so she could move on to the next customer. When I made up my mind, she made everything easy. She went through all the paperwork with me, showed me around the dealership so I know where to go when I come in for service.

I'm not savvy to new technology like most of these kids are and was a little intimidated by the amount of technology I found in my new truck. Bri took the time and broke everything down in a way I could understand, then offered to schedule me a follow up appointment to go over anything I wanted. That's above and beyond service.

I would highly recommend her to anyone. She is the reason I'm driving a Toyota today

---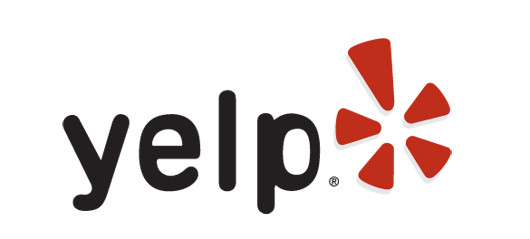 January 14, 2016

Hailey A.
Santa Barbara, CA
The day before driving my 7 friends and I to Disneyland in my Toyota Sequoia, my trunk handle broke. I had several pieces of furniture in the trunk that would be impossible to get out without opening the trunk.

Long story short: it was going to cost $500 to fix and would take a day I didn't have. I was freaking out, but the assistant service manager Hai Le saved the day! He spent 40 mins pushing screw drivers into a small hole next to the handle trying to open it. I'd managed to break it in one of the most difficult ways to fix! He finally got the trunk open, then helped me tie down my stuff and the trunk so I could drive home and get everything out of the car.

He completely saved the day because I was able to get all the furniture out of the car and drive 7 of my friends to Disneyland. He didn't fix the handle (which I didn't want to anyways because $ and I'm getting a new car in a month anyways!) Plus, when he finished I asked where I should go to pay. He handed me his card and said not to worry about it and that he was glad to help. It was incredible customer service! He went out of his way to help!

Update: ask for Hai Le (not putting down anyone else!) because through my experience he has shown that he will work hard to get the job done!

---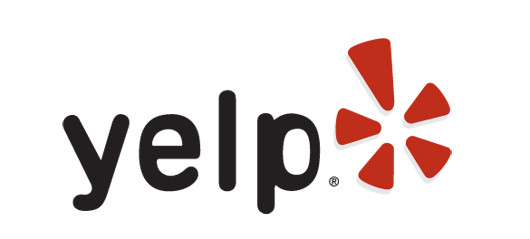 January 3, 2016

Lisa M.
Santa Barbara, CA
So let me say that I dreaded car shopping, but after dealing with SB Toyota, my mindset has completely changed. I'm big on research, so prior to purchasing my new Prius I compared prices by emailing dealers all over from San Francisco to LA, figuring I'd have to go down to LA to get the best price. To my surprise, Toyota SB had the lowest price and the salesperson emailing me, Freddy Barajas, was super patient--keeping in touch via email but without any pressure to buy. Other dealerships were calling a lot, using the typical smarmy lines that give car salespeople a bad reputation. This was absolutely not the case at SB Toyota. When I went on the test drive with Derek Gibson, he was super knowledgeable, helpful, but again I felt no pressure. Finally buying the car was so simple and all my friends are amazed at the price I paid...I can't recommend these folks enough.

---
It's our opinion that yelp's consumer review filtering is unfair.
We are not the only business. You can read more at Yelp Class Action Lawsuit.com.
Unfortunately, Reviews on Yelp Cannot Be Relied Upon for Vetting Purposes
Read an article written by Mark Baer, Family Law Practitioner, Mediator, Collaborative Law Practitioner, Speaker and Author. Posted on 9/14/2014. Read More.